Cloud! Suddenly there happens to be a buzz surrounding anything and everything related to this majorly technical term. And why not? After all, it's this Cloud that has been making the impossible happen lately.
From making lives virtually livable in the challenging times of lockdowns, it's the Clouds that are helping public health practitioners assemble, store, and share relevant data related to COVID-19, in enormous quantities and then putting in the right efforts to garner the required responses.
In a scenario where the global economy is dwindling, Cloud is offering businesses the much-needed resilient foundation of anywhere, anytime infrastructure on-demand. This support is an immense help, mostly in these difficult and uncertain times of Covid-19. This reiterates the importance of Cloud and the fact that it will continue to remain the mainstay even when shutters reopen to let us all resume our work responsibilities from office spaces.
How Cloud is becoming increasingly relevant
There is no doubt that the applicability of the Cloud continues to increase in these challenging times. According to Gartner Research, the worldwide public Cloud services market has been projected to grow at 17.2% this year, adding up to more than $208 billion. Back in 2015, the figure was $178 billion.
The highest growth is expected to come from Cloud system infrastructure services, for example, IaaS, as pointed out by Gartner. However, cloud application services such as SaaS continues to be the largest segment when it comes to specific cloud growth, which is more than 21%.
The spectacular surge is certainly attributed to the changing norms in today's times. Covid has made remote working the new normal. Approximately 88% of businesses, since 2020, have asked their employees to work from home. And as to how things are shaping up, this normal will not alter much in the near future. This pandemic is of an unprecedented proportion and we aren't left with much choice but to adapt to this new normal in a bid to survive.
How Cloud can help businesses beat the current crisis
Businesses are putting up in these strained times, thanks to technologies like the Cloud services. Research has shown that cloud data centres will be processing 94% of workloads in 2021. Be it any size or scale of the business, Cloud computing can actually influence and boost the speed as well as the intensity of growth through multiple factors. When businesses are mostly on Cloud, the most difficult tasks become simpler and data processing also turns out to be further efficient.
For example,
Real-time updating with cloud guarantees the data is available
The process is instantaneous and extremely prompt
The time lag in between backups is taken care of
For small companies, if tasks are automated, backend workers get the much-needed relief
Augmentation of overall productivity
Curtailing the financial burden
Heightening of capabilities and scalabilities to a large extent
In the immediate context, it can drastically cut short the limitation posed by the remote work pattern of the current times. With the multifarious benefits of the Cloud, employees can access and share any data or information on it and can work in better tandem with them.
Technical inventions of today
Today, as many of our businesses and factories are facing the brunt of a lockdown and getting shut, resorting to tech-led operating models seems to be the only way to assuage the damage. Innovations like telemedicine, contactless retail, drone-powered delivery, driverless cars driven by cloud-enabled software and others can bring about a complete transformation in the way we have been operating. It can initiate the beginning of the New Normal phase, whereby technology can help us to steer clear of the dangers looming in our current times. A case in point is how the São Paulo State Government in Brazil is leveraging cloud computing infrastructure to conduct uninterrupted online classes to nearly 1 million students in public schools.
Migrating to Cloud
Cloud migration is the need of the hour, however, that must be accompanied by a holistic strategy otherwise the end result can turn out to be chaotic. A well-thought implementation will not only be effective but can lead to key benefits like:
Scalability
Flexibility
Agility
Mobility
Choosing the perfect partner
How should businesses select a Cloud partner? Detailed due diligence must be given on multiple aspects:
Security concern is of utmost importance for most businesses. A Cloud partner must be in a position to meet that criterion. In this context, Writer Information empowers the transformational journey of organisations by offering complete Cloud services across domains, which are delivered through various industrialised solutions.
The partner must understand the unique needs of businesses, as well as the necessities of data management. Again, it needs to be mentioned that Writer Information's expertise in Cloud technologies and IT Infrastructure makes it the preferred partner for most organisations. Writer Information's investment in proprietary tools, skills in emerging technologies, a comprehensive partner ecosystem, DevOps, IoT, and others confirm that it is the one-stop-shop when it comes to all IT infrastructure and Cloud solutions.
Apart from that a suitable cloud partner must abide by the regulatory environment as well as the compliance concerns. Writer Information's system integration and technology consulting services have benefitted most of the clients drive change through Cloud migration, network modernisation, datacenter transformation, workplace transformation and system integration.
From a broader perspective, the IT companies that are providing cloud solutions, must follow a nuanced process to meet the expectation of the businesses. Their cloud framework must include the capabilities to:
Assess
The cloud experts must assess every cloud environment – public, private and hybrid – to create multi-faceted chances, leading to more prominent business returns.
Analyse
They must have the capabilities to assist and analyse key business destinations when it comes to building a suitable organisational methodology and suggesting territories of improvement.
Strategise
The cloud partner must be in a position to strategise with the businesses not only about meeting the movement destinations but improving the general administration and the IT security.
Taking the current perspective into consideration, when remote working patterns have become the new normal, the right approach for Cloud migration can lead to an immeasurable boost in the long-term value creation in businesses of any stature or size. The horrific situations in this Covid ridden world have led to unsurmountable tragedy. But at the same time, as they say, dark clouds do have a silver lining, this pandemic has opened doors for new possibilities to businesses and those can be brought into fruition only through an organised Cloud infrastructure.
---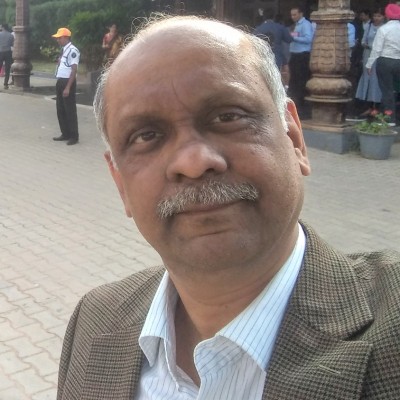 AJAY Soni: Head – Cloud and Data Services
Ajay Soni is an Industry Veteran with 30+ years of experience in the IT Services Industry. He is BU head of Cloud and Data services in Writer Information. An astute professional with a successful track record of spearheading multiple Practices and leading high-performance Teams. Over the last three decades he has worked with many global customers around the world in multiple industries segments. He has rich and diverse experience in Global IT Infrastructure Management, Cloud Lifecycle Management and Cyber Security. He is tracking multiple emerging technologies in Networking, Cloud and Cyber Security.
---
Category: Cloud
Date: 26-04-2021