Digitisation has finally reached the Indian lending landscape and now the digital route that it adopted over the last few years, is all set for an exponential rise as per the prediction from the pundits.
What exactly is Digital Lending?
In the simplest of terms, it's the process to offer loans online. It's how the general public at large can apply for a loan through any Internet-enabled device. In these Covid times and even otherwise, the relevance of digital lending increases manifold. Every step of the process in the loan lifecycle can happen online, and therefore, the need to visit a bank becomes minimal, if not zero. This way the landscape suitably matches that with the new normal perfectly.
Even before Covid had struck, the digital lending market had been spiking in India. With numerous benefits over the traditional lending process, businesses people, in general, are opting for the digital medium when it comes to procuring loans. It's such a favourable option these days that even the banks that had been offering loans using legacy systems, many of them, are switching to digital lending. If things progress this way, it's indeed safe to say that the future ahead looks promising when it comes to digital lending.
What exactly are the reasons for this impetus?
Surging demand for instant credit
Pioneering lending models
A favourable policy and regulatory environment
How financial lending can be good for the economy?
An economy that is robust, modern and on an upward trend, can scale on the pillars of financial inclusion. This involves empowering individuals as well as businesses across all verticals to access financial services and products at reasonable expenses and in a timely manner from dependable providers.
Despite being one of the fastest-growing economies globally, and having a dynamic business landscape across the world, what continues to plague India is a deficit when it comes to equal access to credit, resulting in low financial inclusion. This happens mostly in the case of MSMEs, who still battle it out when it comes to gaining access to formal credit, resulting in a major impediment to their growth.
The reasons for it to emerge as a potent force
With the rapid invasion of technology entering our landscape, digital lending is evolving as a potent force for reaching out to those who haven't been able to gain access to financial services previously. Inventive products are capable of surmounting geographical constraints, diminishing transaction costs, and boosting transparency.
The distinguishing market structures, disparate customer needs and governing mechanisms have led to an extraordinary variety of digital lending models, each of which deals with financial inclusion in various distinctive ways.
New-age technologies like AI and ML will further push digital adoption in India and will lead to the rise of fintech players who have been acting as a spur to financial inclusion. This initiative will promote both the industry as well as the consumers in the years to come. While the government is embarking upon measures to stimulate the 'Digital India' initiative, the Reserve Bank has been endorsing regulatory mediations so as to ensure the growth of the sector remains unhampered.
At this stage let us see, what are the different ways in which FinTech is helping to take ahead the digital lending initiative:
Digital payments:
Digitisation permits the customers to register on the lending platform from any Internet-connected device, fill loan applications and upload the necessary documents. The entire process is online and can be wrapped up within a few minutes. Compared to banks and NBFCs, online lending platforms have much lower operating expenses as well, due to automated processes. And then there are no geographical limitations as well. The expenses that are saved, can be utilised to usher in the latest technologies and make the processes even more advanced and hassle-free.
Regulatory Technology (RegTech):
Compliance as a barrier can be abolished to help the unbanked or mostly the under-banked section of the society. RegTechs develop services and tools, which can effortlessly mechanise compliance tasks, lower the risk of fraud, bring down frictions and improve upon authentication and identity management. RegTech solutions empower banks by cutting down on compliance expenses by making use of predictive analytics and algorithmic platforms.
Artificial intelligence/machine learning (AI/ML):
AI/ML-based systems examine data to foresee the solvency or the creditworthiness of the concerned customer, measure and correctly scale the risks that can crop up in the lending process. AI includes technological capabilities and erudite machine-learning which have the competence to investigate, scrutinise, evaluate huge volumes of unstructured data.
Now all said and done, it's quite evident that Digital Lending is here to stay and even consolidate its presence considerably. And to make the most of this, we at Writer Information are here for our customers. Under our flagship capability BPaaS, Business Process As A Service, we provide an integrated digital technology to help deliver a seamless end-to-end digital experience to B&FS customers. It helps boost process automation, expands cost to income ratios and offers better scalability and flexibility to banking operations. The digital capability platform (BPaaS) is a modular approach to manage any retail asset process and will have the below modules:
Digital Sourcing
Digital Capture and Authentication
Digital Financial Analysis
Digital Sanction
Digitial Pre-Disbursement
Digital Payment
This is a fairly customisable platform and comes in with inbuilt real-time dashboards, MIS and Analytics. To know more about how we can bring in a difference in digital lending, do check out our BPaaS capability on our Writer Information website.
---
Satish Pandita: Vice President and Business Head - BPO Services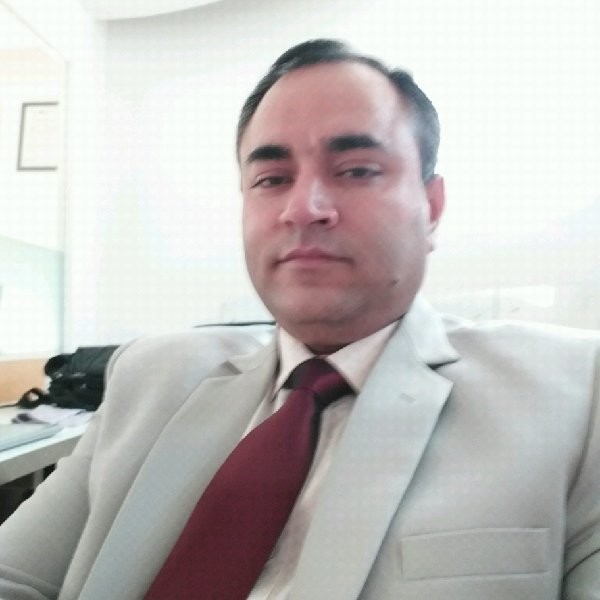 Satish is one of the doyens of the Indian BPO industry. For over 25+ years, he has been at the forefront in ushering technological and process innovations in the BPO industry and helping it scale new heights. An all-rounder with a Midas touch, his initiatives in the areas of BPS Operations, Delivery, Sales, Performance Management, & Service Quality has reaped rich dividends. His vast experience across Project Governance, Pre-Sales/Transitions, Performance Management, Service Quality, and Business Process Re-Engineering has helped him create and scale business operations across the globe. At Writer Information, Satish is committed to continuously improve processes and enhance service delivery to our customers by implementing the latest cutting-edge technologies, thereby enabling them to derive focused business outcomes and create a win-win proposition.
---